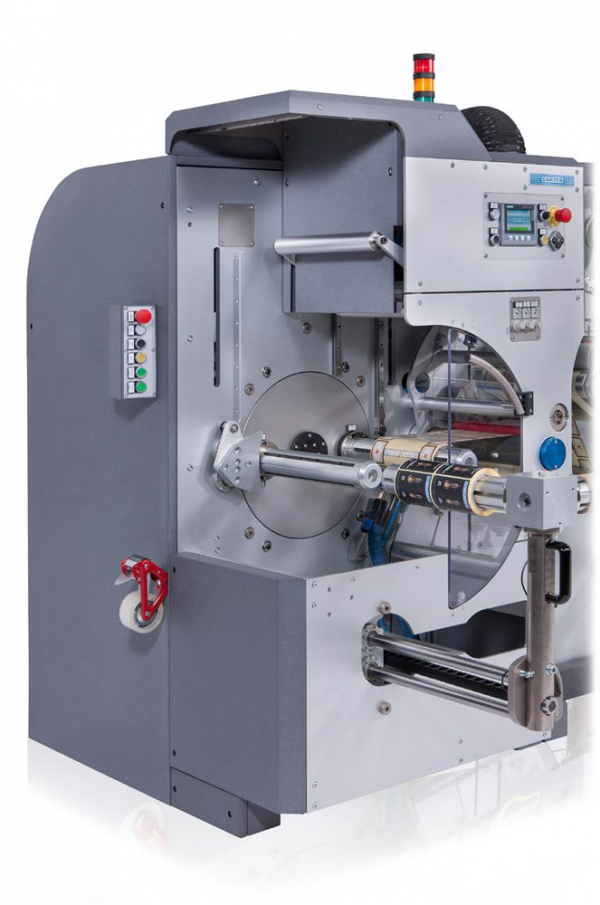 Cartes range of ATR 360 turret rewinders is "state of the art" in the rewinding and reel change-over automation.
Specially tailored as integrated solution for the new Cartes GT360 and GEMINI series as well as for running in-line with existing Cartes machines, third party printing presses, or other converting equipment.
Cartes ATR 360 turret range gives you outstanding results in terms of accurate tension control, possibility to handle a wide range of substrates, quick job changeover and higher productivity.
General features:
Compact design;
Fully automated 2 spindle turret with range of shaft sizes;
Choice of core gluing (Nordson hot melt automatic gluing);
Advanced tension control for avoiding scratches or slippage;
Non-stop production due to automatic cross web-cutting;
Choice of automatic reel extraction system;
Label/length counting.
TECHNICAL DATA
General
Max web width
Min web width
Maximum web speed
Meter & label counter
360 mm - (14 in)
100 mm - (4 in)
180 m/min - (590 ft/min)
included
Web Input
NIP with Servo torque tension control
included
Rewinder
Constant torque tension control
Maximum rewinding roll diameter
Rewinder spindles
included
400 mm - (15.7 in)
2 by 76 mm - (2 by 3 in)
Accessories
Auto roll eject system
Nordson hot melt gluing System
optional optional
Others
Further optionals may be available soon