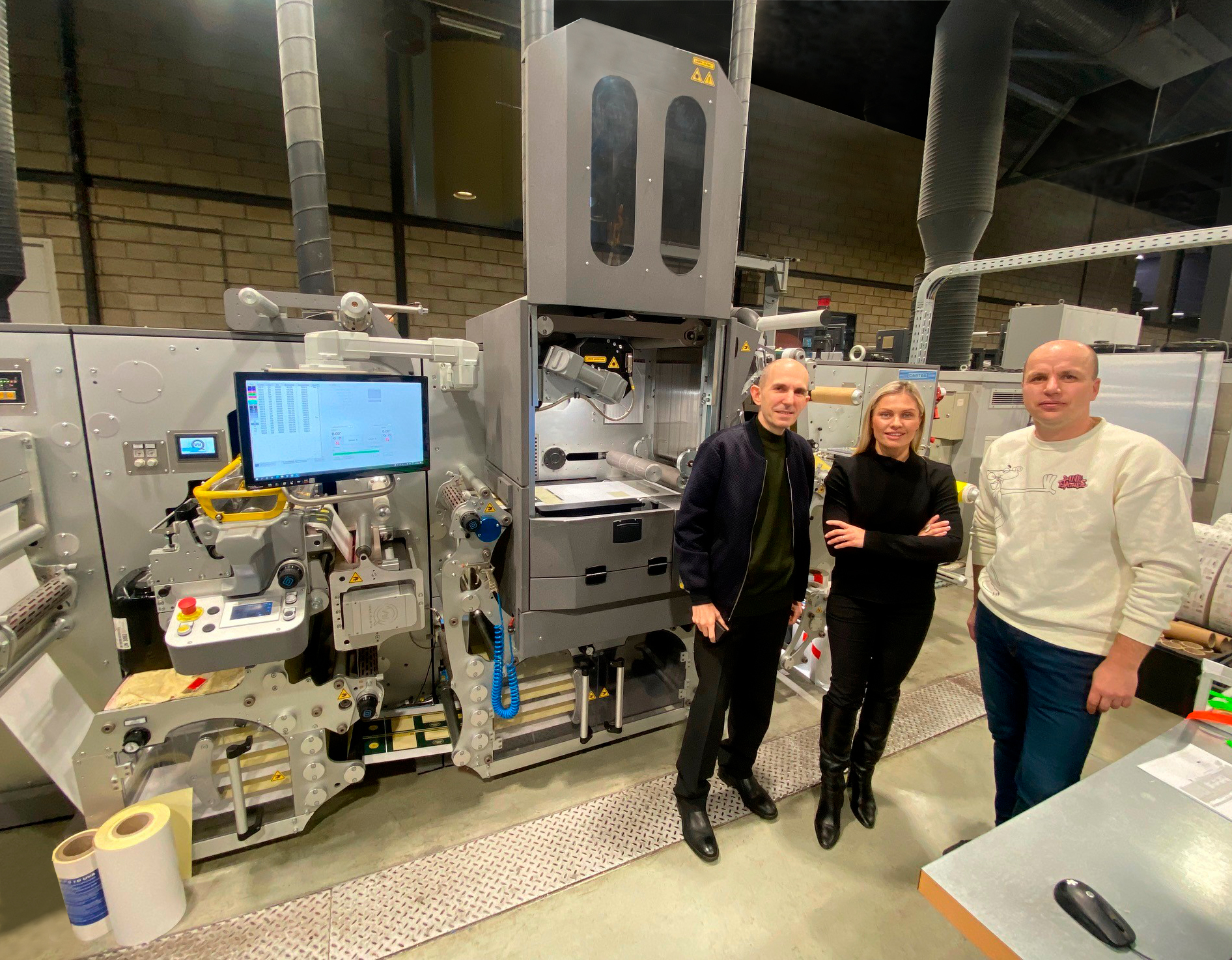 It was a great pleasure for Cartes to install Gemini LASER converting machine configured with Flexo and DUAL LASER SOURCE UNIT at UAB Aurika company in Kaunas, Lithuania.
Established in 1991, this company is one of the leading packaging and label manufacturers and flexographic printing companies in the Baltic countries.
This project involved one of Cartes bestsellers, a Laser die-cutting machine complete with our patented ILC device to process black labels.
 "Installation of this machine enables us to broaden the services available for FMCG brands in creating outstanding product packaging." – Tomas Bačiulis, Aurika technologist says.
Our special thanks go to (from left to right) Mr. Edvardas, Mr. Tomas and Mr. Irmantas (not present in the photo) for choosing us: we are honoured to be a part of your family!
We wish that this could be only the beginning of a long and fruitful cooperation between Cartes and UAB Aurika.